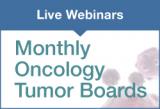 Clinicians need to be informed about therapeutic advances and necessary supportive care precautions to aid in their effective and safe incorporation into clinical practice for the appropriate AML patient subpopulations.
Category
Acute Myelogenous Leukemia
Credits
AAPA Category 1 CME credit
ACPE contact hours
AMA PRA Category 1 Credit™
ANCC contact hours
CCM clock hours
Participation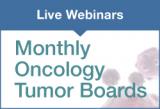 Education is needed to help guide clinicians on appropriate biomarker testing for patients with mCRC and how the results of these tests can aid in treatment decision-making in this rapidly evolving landscape. Optimal treatment strategies can maximize benefits while minimizing harms, giving patients with mCRC the best quality and quantity of life possible.
Credits
AAPA Category 1 CME credit
ACPE contact hours
AMA PRA Category 1 Credit™
ANCC contact hours
CCM clock hours
Participation