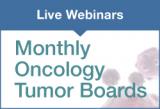 In order to optimize patient outcomes, clinicians need to understand the evidence behind the current recommendations in the guidelines, the rationale for appropriate treatment selection, management of any treatment- or MM-specific adverse events, and emerging strategies.
Credits
AAPA Category 1 CME credit
ACPE contact hours
AMA PRA Category 1 Credit™
ANCC contact hours
CCM clock hours
Participation
Event date
January 19, 2022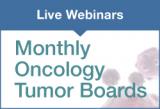 Marginal zone lymphomas (MZLs) represent a clinical challenge due to their heterogeneity, and the relative rarity of individual subtypes has largely precluded the use of standard treatment approach across all subtypes. Educating clinicians about the biology of MZLs, novel therapeutic approaches, and special considerations will help them to develop an individualized treatment plan to optimize clinical outcomes.
Credits
AAPA Category 1 CME credit
ACPE contact hours
AMA PRA Category 1 Credit™
ANCC contact hours
CCM clock hours
Participation
Event date
February 17, 2022