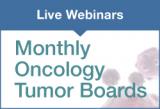 The selection of systemic treatments in various lines of therapy for patients with metastatic castration-resistant prostate cancer (CRPC) has become more and more complicated over the last several years. Clinicians who work with patients with metastatic CRPC need to be educated on these updates so that they can help their patients make optimal treatment choices across lines of therapy.
Credits
AAPA Category 1 CME credit
ACPE contact hours
AMA PRA Category 1 Credit™
ANCC contact hours
CCM clock hours
Participation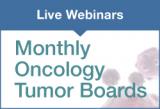 Clinicians need to be informed about therapeutic advances and necessary supportive care precautions to aid in their effective and safe incorporation into clinical practice for the appropriate AML patient subpopulations.
Category
Acute Myelogenous Leukemia
Credits
AAPA Category 1 CME credit
ACPE contact hours
AMA PRA Category 1 Credit™
ANCC contact hours
CCM clock hours
Participation