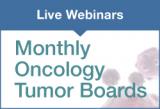 Histopathologic and molecular characterization of high-grade gliomas should now be standard practice, as specific markers used to define molecular subgroups among some anaplastic gliomas have been shown to have prognostic value. However, there are currently no targeted agents that have shown efficacy in the treatment of glioblastoma. The differential benefit from concurrent versus adjuvant temozolomide in patients with anaplastic gliomas continues to be unclear.
Credits
AAPA Category 1 CME credit
ACPE contact hours
AMA PRA Category 1 Credit™
ANCC contact hours
CCM clock hours
Participation
Event date
December 18, 2020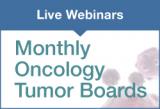 Since immune checkpoint inhibitors and BRAF targeted therapies are now available, there are many patients with advanced melanoma who are surviving multiple lines of treatment, so the complexity of cases is increasing.
Credits
AAPA Category 1 CME credit
ACPE contact hours
AMA PRA Category 1 Credit™
ANCC contact hours
CCM clock hours
Participation
Event date
November 24, 2020