Navigating Treatment Selection for Patients with Advanced Ovarian Cancer (JA copy)
The NCCN Guidelines include a wide variety of recommended options for treatment of persistent/recurrent ovarian cancer, because many patients require multiple rounds of therapy, and many patients develop toxicities that impact future treatment options. Case histories can become complex, with each case accumulating an ever-growing list of factors that should inform treatment selection, and patient preferences can evolve over the course of many treatments. Given the high risk of toxicity associated with many of the available treatment options, early recognition and management of adverse events is crucial to optimize patient quality of live, and may even impact overall survival. Multidisciplinary involvement, including nursing and palliative care specialists, is key to providing the best care possible for patients with recurrent/refractory ovarian cancer.
Target Audience
This educational program is designed to meet the educational needs of oncology nurses who manage patients with cancer.
Learning Objectives
Following this activity, participants should be able to:
Describe to a patient some of the key factors to consider when selecting among the recommended options for treatment of recurrent/refractory ovarian cancer.
Describe considerations when choosing between chemotherapy options versus targeted therapies for treatment of persistent/recurrent disease.
Outline for a patient the signs and symptoms associated with recurrent and/or progressive disease versus toxicity from different types of treatment, and explain option for management to improve quality of life.
Paula Anastasia, RN, MN, AOCN
UCLA Health
NCCN Continuing Education Disclosure Policy
It is the policy of NCCN that every 12 months, all faculty, moderators, activity planners and all internal planning staff participating in NCCN continuing education activities are expected to disclose any financial relationships with a commercial interest. In addition, all faculty presentations have been reviewed to ensure education is fair and balanced and that clinical content presented supports safe, effective patient care.  Individuals who do not disclose relevant financial relationships will be disqualified from involvement in the CE activity as a content developer, planner, or presenter.  
Definitions  
NCCN continuing education considers financial relationships to create a conflict of interest when an individual has both a financial relationship with a commercial interest and the opportunity to affect continuing education content about the products or services of a commercial interest with which he/she has a financial relationship. 
NCCN continuing education considers relevant financial relationships as financial relationships in any amount occurring within the past 12 months that create a conflict of interest. NCCN does not set a minimal dollar amount for relationships to be significant. Inherent in any amount is the incentive to maintain or increase the value of the relationship.  
Faculty Disclaimers 
All faculty for this continuing education activity are competent in the subject matter and qualified by experience, training, and/or preparation for the tasks and methods of delivery. 
Faculty presentations may include discussion of off-label use. Faculty will disclose that the use in question is not currently approved by the FDA per the product labeling. 
Faculty Disclosures 
The faculty listed below discloses the following relevant financial relationships: 
Paula Anastasia, RN, MN, AOCN 
Merck & Co., Inc.: Nursing Advisory Board 
NCCN Staff Disclosures 
The NCCN Activity Planning staff listed below discloses no relevant financial relationships: 
Mike Abrams; Melissa Esplen; Mark A. Geisler; Kristina M. Gregory, RN, MSN, OCN; Kristin Kline Hasson; Rose Joyce; Karen Kanefield; Lisa Perfidio, MS; Shannon Ryan, CMP; Kathy Ann Smith, CHCP; Sarah Weinstein 
The NCCN Clinical staff listed below discloses no relevant financial relationships: 
Jennifer L. Burns, BS; Anita M. Engh, PhD; Samantha Tamburro, BSN, RN, CPON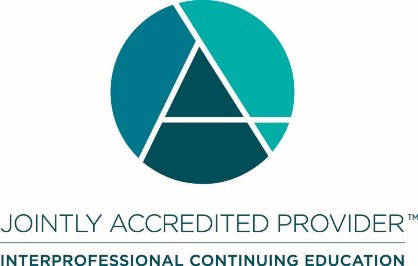 In support of improving patient care, National Comprehensive Cancer Network (NCCN) is jointly accredited by the Accreditation Council for Continuing Medical Education (ACCME), the Accreditation Council for Pharmacy Education (ACPE), and the American Nurse Credentialing Center (ANCC), to provide continuing education for the healthcare team.
Nurses
NCCN designates this educational activity for a maximum of 1.0 contact hour.
Available Credit
1.00

ANCC contact hours

1.00

Participation
Required Hardware/software
To complete this activity, users will need:
A device with an Internet connection and sound playback capability

One of the two latest versions of Google Chrome, Mozilla Firefox, or Safari
Internet Explorer is no longer supported

Adobe Reader or other PDF reader software for certificate viewing/printing